Find headshops and smoke shops in the USA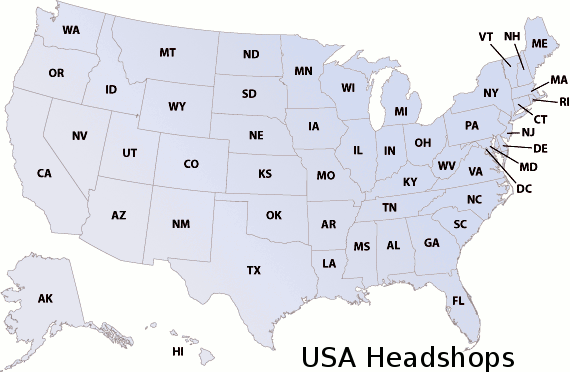 Please click on any of the links above to find a local store.
What is a headshop

A headshop refers to a physical store were you can find and buy smoking devices to inhale legal or illegal smoking substances. You can find different models of glass pipes, branded water pipes (check our article about bongs) grinders, glass bowls, blunts, vaporizers and many others. Tobacco is considered as legal, cannabis or marijuana as illegal substance in most states. There are thousands of legal registered headshops all over the States that sell water pipes for tobacco smoking only. Pop into our large directory of smokeshops and find your local dealer. .
If you visit a local headshop please refer to tobacco and water pipes for tobacco smoking.
Who we are

headshop.us is a community driven website where you can add your favorite store or find any local store nearby. Currently we have 3202 headshops or smoke shops listed.
Notice: *
DEA Definition of Paraphernalia
*